Let's journey back to a distant land and time ... to the soft, warm sands of the S. African Indian Ocean
to the Wilderness National Park and the early 70's - to Christmastime 1971 ... to Tuesday 21st December.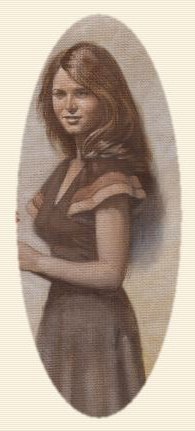 Once upon a time, in a land far, far away, a beautiful young girl (Elizabeth, the daughter of a company vice-president) fell in love with a physician's son (Nicholas) whilst spending her summer holiday by the sea. Her family was very English - his family were Afrikaners. In South Africa back then, this often was a problem! This was a time when phone calls were so very expensive that hand-written letters sent by mail were the only way to stay in touch. There was no Internet, email, Facebook, cell phones (no BBM or WhatsApp) or cheap long-distance calls. For the 16 year-old sweethearts, it was a case of "Love at first sight". Naturally (but rather naively) they expected everyone else would be happy for them too, and would gladly support their love for each other. Sadly, they were mistaken, for there were those that were genuinely happy for them - then there was the queen in this fairy-tale ...
She was not amused at all ... working tirelessly to annihilate their young love by imposing her own choices, dreams and ideals, her own proud iron will and agenda at any price!" Couple this with her ongoing secret envy of the family of the President (MD) of her husband's company and her determination to profit from their family's tragedy, manipulating everyone around her to bring about her desired goals, and a strange Macbeth-like tale of greed, ambition and "death most foul" unfolds. Through all of this, the only other person who has some knowledge of what she has done is her daughter, Elizabeth. Thus the queen must keep young Snow White totally controlled (to safe-guard her dark secrets) or failing that, dispose of her. For almost 3 decades Africa's Snow White and her family resorted to hiding out in a variety of secluded forest homes, but always the queen found a way to arrive with her "basket of shiny apples - every last one of them poisonous!"
However, in all fairy-tales of note, there would not be much of a story to tell if it were not for evil villains. No Snow White, no Sleeping-beauty, and no Cinderella and, in this case, no Africa's Snow White either - just: "She met her true love, got married and lived happily ever after". No series of novels there. These villains, with their constant plotting and scheming - their obsession to control or destroy the lives of those around them, force their victims to take extraordinary measures just to stay alive, let alone to thrive and to strive for happiness and freedom. The more sinister, obsessed villains generate more intriguing stories, and their unflinching persistence lengthens those stories. A "difficult" in-law, parent or family member is a nuisance, but not really the seed for a novel - especially not a whole series of novels. However, a sinister unrelenting "always right, self-absorbed, will stop at nothing, not even death to get their way" kind of villain, spawns a classic fairy-tale! So it was, from a young age, that in Africa's Snow White's life, the totally obsessed queen constantly hunted her daughter down - trying her best to destroy her, plotting and scheming to turn her many defeats into that one ultimate irreversible victory. "Africa's Snow White deserved to pay the ultimate price for daring to have a mind and heart of her own" - the queen reasoned. So, the next time you hear someone wishing for a "fairy-tale life", please remind them that Fairy-tales are not simple, harmless happy little tales, but rather, they are filled with danger, death, sadness and often many wasted years before any eventual "happily ever after".
Well, that's the way this love story really does start. It really did all happen a "long, long time ago, in a land far, far away" - about as far away as you can get from here - or even from most places, actually. This story starts in the historic colonial town of Wellington, located in the beautiful wine-lands of the Western Cape at the southern-most tip of Africa. As the story unfolds, people from Bloemfontein ("Fountain of Flowers") and every corner of South Africa, as well as from every part of its society, are drawn into the pages of these novels.
SPOILER ALERT!
In a beautiful, blessed land, the land of "far, far away", deep within South America's jungles, surrounded by warm, brilliant blue oceans and soft, white sandy beaches, in a valley time seems to have overlooked, there is a place where hummingbirds never leave, flowers always bloom, spring never dies, bananas, papayas, pineapples and mangos abound, crystal clear waters cascade down mountains, over craggy cliffs into deep turquoise swimming pools surrounded by large, warm, smooth rocks, the effervescent cascading waters often hiding rocky caves ... There, where beautiful multi-colored birds sing sweetly from surrounding trees and large metallic-blue butterflies flutter all around, lives "Africa's Snow White", now well into her 50's and, as you can see, aging gracefully. For her, warmth and color has returned, and with each passing day comes this realization: She and her family are finally free to enjoy their God-given right to live, to love and to dream - finally safely far enough away from that relentless queen so unnaturally bent on her daughter's total destruction.
2006: But that's not how this story started - it's how it begins to end.
"Elizabeth" - Fortunate to be born with a snow white complexion in the South Africa of the 1950's ...
but to a mother right out of the pages of the original Snow White Fairy-tale.

One could easily imagine these colorful local jungle tribal women to be some of our fair Snow White's "dwarves".


A land of "Forever Spring" - with warmth and brilliant colors everywhere.

As in the original fairy-tale, this ending may well not have happened at all if dark, malevolent forces had prevailed, as nearly happens in both stories! Across hemispheres and continents, along with evil's tell-tale signature of gleeful satisfaction at every funeral, against incredible odds, this very African love story plays out in a way that cannot be imagined, proving again that "Truth is definitely stranger than fiction!"

Warning: include(leftsideAFSNW.htm): failed to open stream: No such file or directory in /home/ubuntu/www/jonathaneloff/index.php on line 382

Warning: include(): Failed opening 'leftsideAFSNW.htm' for inclusion (include_path='.:/usr/share/php') in /home/ubuntu/www/jonathaneloff/index.php on line 382


Sweet 16, an unforgettable summer romance, a private "secret place"-but then the agony of love-lost, an honest, passionate love-letter ... and 43 years later:

This teenage high-school love-story bears remarkable similarities to the "ARCHIE comics" - which all of the characters in the real-life story read and loved. There's a "Betty" (Blonde hair) and a "Veronica" (Dark hair) - with exactly the same profiles, even down to Betty's sweet parents who love Archie, and Veronica's rich snooty parents - who prefer the "Reggie" character over this story's "Archie" character. There's even a Jughead, Moose, Midge and a Mr. Flutesnoot etc! Strange how that often happens - real-life mimicking Fairy-tales, Comic books, Fiction etc. Naturally the HUGE question is: "Who does Archie end up marrying?" You'll be left guessing right until the end ... and to make that a bit more fun, in real-life, this story's "Veronica" get's married, using her maiden name, 3 times on 3 Continents, but be very careful what you read into that! Here are some period photos of this story's "Betty", "Veronica" and "Archie" - but even though it looks like there's a clear winner ... do expect the unexpected!!


Denise ("Betty") and Nicholas ("Archie") at the wedding ... Nicholas and Elizabeth ("Veronica") engaged - to each other.
In the early 70's Elizabeth made a wish in their "secret place", Wilderness National Park, S. Africa ....7 years ago, her wish came true in a National Park deep within S. America.

When you wish upon a star ... it matters not who, or where, you are! Everything your heart desires will come to you ... Eventually.
WISH, DREAM, PRAY, BELIEVE ... Fairy Tales can come true! It could happen to you. How do we know? Well ... 35 years later, it really did!
#Jungle Jen's a sweet, humble person, a popular LC blogger, founder & team-leader of Low-Carbing among Friends & author of 4 National best-sellers + 6 other Cookbooks,
yet there are as many books written about her, as by her. Why? She's way too shy to have done any of this. Her son, a best-selling author, started writing, and the series was born.

Elizabeth and Nicholas' "secret place" ... a very real hidden place where they Swim, Love, Dream, Wish and Pray - far, far away from the harshness of the real world. Their secret place is first described in "Summer Love" (V1) and revisited in most sequels. In "Prince Charming" (V3) they make "Their wish", and it's the seed for "Their dream" which eventually turns into "Their prayer", and that's where things begin to get interesting! That sets the stage for reality in 2006!
Christmas 2013 will mark 43 Christmas eve's since Elizabeth and Nicholas met at 15/16 - only 1 of which was spent apart (because of wars, not by choice) ... and during that first Christmas, which is summer vacation in the S. Hemisphere, while everyone was heading for the golden shores of the warm, fun Indian ocean, Nicholas took Lizzie in the opposite direction - upstream, in a canoe, rowing her deep into the canyons, until all that could be heard was the birds ... and the approaching sound of their "secret place". There, all alone, they got to swim, and laugh and dream together. There they learned everything about each other that they could - well, at least as much as was expedient at their age. As for the rest, they developed a rather novel coping strategy, described in "Summer Love" Vol-1 - which served them well for at least a few years. The waterfalls pictured above are twin waterfalls, cascading down the cliffs, side by side. The river feeding it splits in two around a small hill in the jungles high above. Thus two waterfalls coexist, forever, some 100 yards apart. Both of them have pools ideal for swimming in, then the river flows from those pools and joins up again some 200yards down-stream. The waterfall on the right is called "Romeo" .. and the other one? Why "Juliet", of course. And that is where this 43 year old love-story ends "happily ever after" ... in a land "far, far away". That is where our Jungle Jen ended up, for 7yrs already, this Christmas. But really, it's exactly the way it all began. Life's come full-circle. Love's come full circle. Vol-1 "Summer Love" introduces the characters, and naturally it starts off very gentle (they're only 15 & 16) - but as the series progresses, they mature, as in real life, and the passion between two healthy 17/18/19/20/21 year old sweethearts intensifies, testing their combined wills and self-control. So they develop a rather novel coping strategy - but as we all know those only last "so long", so what then? Well, there's one sensible last, permanent solution ... a wedding, but the problem is Nicholas is definitely NOT the approved choice of "the Queen" (in this story, that's Elizabeth's extremely controlling mother) and so, after so many passionate summer romances, she forces Lizzie to leave Africa, for good, to far-away Canada, separating the two lovers forever. Nicholas sells all he has and travels to Canada to rescue Lizzie - but is defeated by yet another of the queen's terribly cruel plots. Lizzie pleads the case for their love - to no avail! So, in utter desperation, as he is forced to leave Elizabeth behind in Canada, Nicholas says to her: "Lizzie, You know I love you - I always have, and I always will! So I will wait, faithfully, for you in far-away Africa, for 7 years, 7 months and 7 days from the 21st of Dec 1971 - the day we first met. That's Saturday 28th July 1979. On that day I will return to our secret place - together with you, or alone without you, one last time. You will either break my heart irreparably, or make me the happiest man alive. Now Lizzie, it's all up to you. You have to set the date for our wedding - anytime from now till then, sooner rather than later. Find a way to return to me in Africa, please ... come with me to our secret place again - we still have one of our 7 wishes left to make! Please return there, with me, and let's make that one last remaining wish together ... and if you do, I solemnly promise that I will love you, and only you, passionately! Devotedly! Forever!" Well, remember now, in Vol-5, "The queen's proposal", Lizzie ends up engaged to her mother's choice, Charles (in the book) in real-life a spoiled school-chum of Prince Andrew, a Londoner with a very rich dad. At the back of Book-5, is a copy of a page in Lizzie's passport showing her leaving Africa in Oct 1978, entering as an immigrant into Canada 2 days later, then travelling to London, England in December 1979. So the big question is: Can a teenage summer-love last the ravages of time and distance - and the determined opposition of a mother and her chosen son-in-law? Can it mature and grow into an adult love? Can it ever blossom into marriage? Did it ever really stand a chance? Well, life's been an adventure ... and were it not for a very determined old matriarch who has never flinched in her determination to control her daughter's life, this would be a 2-page short-story - and not stretch to 7 novels. But, as in all fairy-tales, it's unflinching evil that drives these stories, and in real-life that's exactly what happened too! It's tough to rise above all of life's challenges, at the best of times, but if a parent is determined to control, or failing that to destroy the life of a child - and if that child feels bound by the "Honor your parents - or else!" command, it becomes an almost impossible task! Well, there is one small glimmer of hope - and it's a perfectly acceptable out ... what happens when a parent (in their zealousness for total-control) formally (and I mean formally!) disowns a child, saying: "You are no longer my daughter, I will forget I ever had you - and get myself another daughter!" Those are terribly cruel words (and they were her exact words) designed to break the last remnants of resistance of a daughter, and dutifully delivered to Elizabeth by the Royal Canadian Mounted police, no less (and how exactly this queen cons them into being her henchman, is unbelievably canny). Those words broke the real-life Elizabeth's heart. But God's really expert at picking up the pieces of a shattered life and providing a much better option - what if then, instead of pleading with her mother, finally, that daughter simply accepts her fate? Is she still bound to do as her mother demands? What of her mother's demands that she steer well clear of God, Jesus, Christianity etc? Is she still honor bound to respect her mother's wishes? Was she ever - even before being formally disowned? Well, Lizzie is, by the very words and demands of her birth-mother, no longer her daughter - officially! Thus by all that's fair and decent, she is free to finally pick up the broken pieces and go on to live her own life ... AND for once in her life, she had no impediment to joining God's family! Elizabeth is one of the first characters in these novels to ask to be adopted into God's family - and it was a life changer! In fact, it was a story changer! Without her doing so, this story was set to end abruptly - and to do so very sadly! Some parents just plain old work for the "other guy", as the queen in this story did (and still does at 83!) Sometimes we really do need a new loving, functional family to replace a totally dysfunctional birth-family. Well clearly Lizzie's life went from nice, to lovely, to challenged, to sad, to horrible, to bad, to better, to good, to wonderful, to awesome ... and finally, to happily ever after in a land far, far away! A real-life fairy-tale ending! But what happens to the loose ends? Does Lizzie make it back to Africa from Canada in time to marry her true-love, Nicholas - or does he end up alone at their waterfall on Saturday 28th of July, 1979. Does Lizzie end up breaking his heart? Well, book-7 is called "Reunited", and it does contain many opportunities for reunification - but thanks to the villains, it also contains many real-life obstacles designed to foil true-love from ever winning. There was no slam-dunk in the offing, not by any means, as in real-life, evil villains do not just give up and go away - they always find ways to get their way and sabotage any happily ever-after. Every victory comes at a very steep price, and defeats abound. Evil people see that as their "Job #1", and it seems they take it very seriously. Everything Lizzie and Nicholas try, is ultimately thwarted! So their own "best-efforts", fail - but not for a lack of trying. But let's not forget that miracles can and do happen. So with only hours to spare and with all human hope dwindling fast, exactly 7 years, 7 months and 7 days after they first met and fell in love, there's only one last-ditch, long-shot, slim chance remaining - to pull victory out of the jaws of so many years of cruel defeats ... and so it was that, on Sat 28th, July 1979, just a few hours before the clock struck midnight to end that final day ... well now, why should I tell you what actually happens next - Read the books ... but do be prepared to be exasperated - and above all, be really thankful that for you it wont last quite as long as the 7 years, 7 months and 7 days it actually lasted for Elizabeth! PS. Ultimately, the RCMP, realizing that they've been used for evil purposes, make amends to Lizzie for their monumental gaff - and they end up playing a pivotal role in Lizzie's escape to freedom ... but you'll have to wait until book-7 and book-8 to find out just how that happens. It's a sad fact that evil drives the human story. It forces us to constantly react, adapt and strive to just just survive - let alone to thrive. But without it, there's also no story. It's worth noting that in real-life, to date, 6 of the 7 wishes from the 1970's that Elizabeth and Nicholas made in their "Secret place", have come true, some rather mysteriously - nevertheless, they can now be legitimately disclosed (and they are, starting in Vol-2) ... BUT the final (the 7th) wish, has not come true yet, so it will remain a secret for many, many years to come (at least I pray that remains the case) - but destiny demands that one day that it too will come true.
(1) Click on any cover (below) to go directly to
KINDLE editions ...
(2) If you have
You can get them on Kindle, FREE of charge, via Amazon's "BORROW IT FREE FROM YOUR KINDLE"
(3) Or simply email a request for a FREE (.mobi or PDF) copy of V-1 (for Kindle & other Readers, Tablets, Phones PC's) To:

Then, in V-1 (and each sequel) you'll get instructions how to get the next 4 books FREE!

If you prefer PAPERBACKS ... Click to buy from AMAZON or PAYPAL (Shipped from
)



KINDLE is here for V5! For V6 before Aug-21, and for V7 ... SUMMER-TIME 2014!

Still in Planning ... V8 & V9, the final books of this series
The first 5 novels are available now. By the end of Aug,
a 6th novel will be available as Kindle and Paperback

The 7th novel in this series is done (due for release 2014). It brings about an interim-conclusion to this story- 7 years, 7 months & 7 days after
it starts in the beautiful Wilderness National Park along the Indian Ocean, at the tip of Africa, it ends there too, in a most romantic way!

Warning: include(rightsideAFSNW.htm): failed to open stream: No such file or directory in /home/ubuntu/www/jonathaneloff/index.php on line 684

Warning: include(): Failed opening 'rightsideAFSNW.htm' for inclusion (include_path='.:/usr/share/php') in /home/ubuntu/www/jonathaneloff/index.php on line 684

Elizabeth in these novels (Jennifer in real-life) ends up getting married 3 times on 3 Continents - not a simple renewing of vows, real bona fide marriages using her maiden name again - once in Africa as a young woman, then later in Helena, MT USA and then later in South America. The problem is, NOT ONE of those marriages was approved of by her very controlling Victorian mother. Why? When Elizabeth was 17, she had set her daughter up to meet, then later to marry Charles (not his real name) - a school friend of Prince Andrew, the son of a fabulously rich British textile tycoon. With Charles, Elizabeth got to enjoy the life-styles of the rich and famous, chauffeur driven in Mercedes Limos. But Elizabeth remembered fondly meeting Nicholas, on the 21st of Dec 1971 (Summer, Christmastime in the S. Hemisphere) at 16y. Nicholas is a Dr's son that she spent all of the summers of her youth with, at the seaside each year, in the pristine Wilderness National park, along the sandy white shores of the warm Indian ocean at the southern tip of Africa. Nicholas adored Lizzie! He loved Elizabeth with a steadfast passion - and she loved and trusted him, more than anyone else in the world. But that was not good enough for her mother. She wanted Elizabeth to marry Charles ... "Marry him first, fall in love with him later!" She told Elizabeth, then set about making sure that Charles was Elizabeth's only practical choice. For 7 years, 7 months and 7 days that battle of wills between mother and daughter, raged on, unabated. Elizabeth got engaged to Charles - and it seemed that all was now lost. Constance had won ... Then Serendipity intervened - actually it was more like a Miracle. But then Constance took her daughter to Canada - far, far away from Nicholas, and closer to Charles! It was a helpless feeling. That's about as far away from Cape Town as one can get on this earth! Back in the 70's there was no email, Internet, cheap phone calls, cheap airfares, instant messaging - only the mail, with a 3-5 weeks turnaround between letters - which were intercepted and destroyed, and all phone calls were screened. But before Lizzie was forced to leave, Nicholas (then engaged to her) was asked, by Lizzie, when they were ever to be married? Nicholas replies (abridged version) ... "Lizzie, everything I've tried has failed. We need a miracle now. Now it's up to you. I will wait 7y, 7m and 7d from the day we first met, for you to return to me of your own free will. It's you now who must decide on the date of our wedding. Just you tell me when and where, and I will be there!" Despite the concerted efforts and dirty tricks of her mother to make sure Lizzie did not make it back to Africa, and to Nicholas, in time - even despite being disowned for daring to return to Africa against her mother's wishes - without any help, not even with a wedding dress, Lizzie worked and saved and returned to Africa, alone. Nicholas, not knowing all that Lizzie is trying to do, starts to lose hope. Despondent, he travels alone to be in their "Secret place" on last time. Days later, on Sat 28th of July, 1979, with only hours left to spare, Elizabeth forced, to fly standby, manages to return to Africa, to Cape Town, only to find Nicholas already gone - but she has a good idea where he will be! Lizzie hurriedly leaves for the Wilderness, to search for him ... to their "Secret place" - their Waterfall, hoping to meet him there and be together again. Will she make it in time? Will he be there waiting for her, as he promised? Well now, you're just going to have to read these books to discover what happened next - and everything else in-between. But be prepared for a real-life, wild roller-coaster ride! If you like stories of love-found, lost, found again, lost seemingly forever, miraculously found again, then forcibly lost, then purposely found again, then almost lost forever ... then you're going to enjoy these romance novels - and of course, it's based on a true story!
Africa, Nicholas, Lizzie, the river's tranquil pool, a sandy beach, canoe, jungle, waterfall ... Their "Secret Place" far away from the summer vacation crowds at the seaside.

The "Secret Place" revealed (43 Christmases later) ...
In 1971 and the rest of the 1970's the Wilderness was primarily a commercial seaside resort. Nobody ventured upstream into the canyons towards the waterfall, rather they all flocked to the magnificent beaches and warm Indian ocean with it's lovely waves, or water-skied on the lower reaches of the Touws river as it formed a giant lagoon, being artificially dammed up just before it entered the sea. This forced the water to back up way into the canyons, and one had to venture very far into the mountains to find the river to be still flowing - but it had the happy side effect of making the upper reaches of the river accessible by canoe, almost like a giant dam. Mostly it was just a placid winding glass-like sheet of water, among the surrounding steep jungle-covered hills. That's where Elizabeth and Nicholas ventured - often in a small blue and white canoe called "Cheers", most days - all alone. In a way, Elizabeth and Nicholas were pioneers ... appreciating nature more, venturing far away from the crowds to experience the natural beauty of the river valley, flowers, birds and canyons. Today the opposite is true. The river is no longer artificially dammed up - meaning that one cannot canoe nearly as far up it anymore, and people can only get half of the way up the river before needing to beach their canoe and walk the rest of the way on wooden boardwalks and manicured paths (which did not exist in those days) all along the banks of the upper-reaches of this river, to see the beauty Lizzie and Nicholas once saw from their canoe. Now a lot of people get to see what Lizzie and Nicholas saw and loved. Waterskiing is not only no longer practical - it's outlawed. People go to the Wilderness National park for it's natural beauty, not for water sports. "Siesta" is now "Ebb and Flow" - and most of those that go and camp there, still do enjoy the spectacular seaside, with it's miles of sandy beaches and the warm Indian ocean, but many follow the new manicured trials along the river, or canoe part-way up it, then walk the rest of the way. There was no video back then, but now there is! So here is a special treat - a YOUTUBE video by a birdwatcher, showing some of the highlights of what Lizzie and Nicholas experienced and grew to love so much - video of the special place where their love was nurtured and grew, each summer of their youth, starting at age 15/16 and continuing throughout their High-school years ... So, venture with me from the seaside, deep into the mountains and canyons and visit their "Secret place": *EXTRA* Imagine my surprise and joy when, scanning YOUTUBE last night (Aug-2013), I found this video, made by a birdwatcher, and these photos of our "secret place" - where it all began back when it was only accessible via a LONG canoe trip, and thus very well hidden, virtually unknown. I immediately showed the VIDEO to Jen ... we last were in our "secret place" (now not so secret anymore) in July 1979. Imagine the feelings that overwhelmed us! After so many childhood romances there, we haven't been back (together) to visit it in 34yrs. We've been living at the other ends of the world. It was our own very special place every summer of our youth ... and now we get to see it again.

So, you might ask ... "Will they ever get married?" ... "What about Elizabeth's 3 weddings?" ... "Will Nicholas be at any of them?" ... "And at her side?"